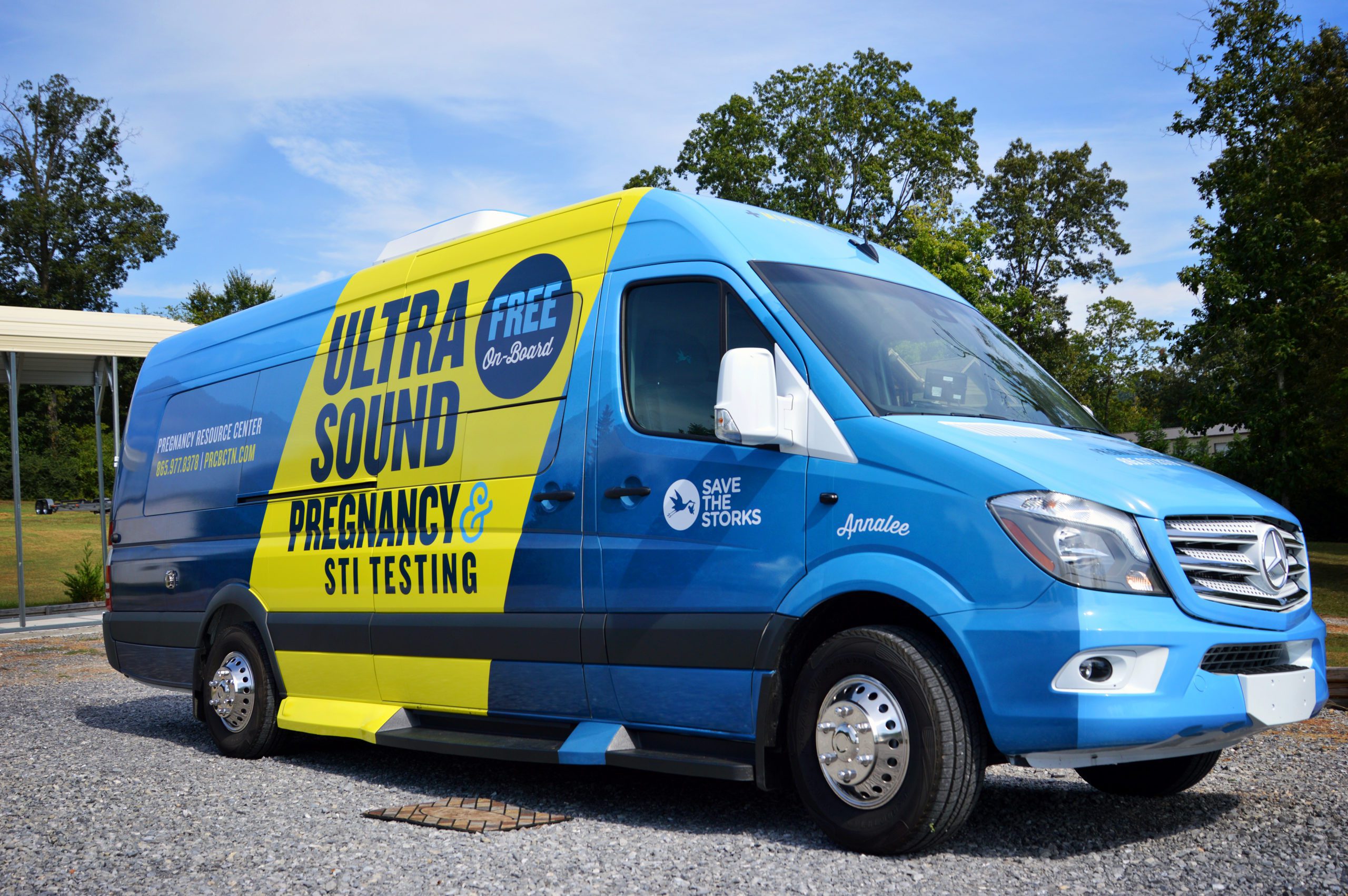 FREE MEDICAL TESTING NEAR ME | KNOXVILLE SURROUNDING AREA
Our on-site mobile medical unit offers confidential sexual health services for men and women from licensed medical professionals.
Are walk-on's welcome?
YES! If the door is open or if someone is outside the unit, walk on or text "Mobile Appointment" for the next available appointment to 865-409-0929.
For more information on future locations or if we are parked and serving an area near you please call 865-977-8378.
Mobile Medical Unit Schedule
Monday: Loudon County 12: 30 PM -4 PM 
Tuesday: Maryville 12: 30 PM-4 PM
Wednesday: Madisonville Walmart parking lot 12:30 PM-4PM
Call for more specific location and to schedule your appointment today. 
Ultrasounds
Our ultrasounds are performed by medically trained professionals under the supervision of our Medical Director. Although a positive pregnancy test may be accurate, various studies show that anywhere from 15 to 30 percent of pregnancies end in miscarriage, which may not be obvious for a period of time. Ultrasounds are performed to confirm a viable pregnancy through the detection of a heartbeat and to determine how far along the pregnancy is.
Support
Our relationship with you does not end with pregnancy testing or an ultrasound. You may be referred to local agencies near your home or office for ongoing care and support. Most of these agencies offer a variety of classes and support groups as well as individual guidance at no charge to you.
Give us a call now and ask if our mobile clinic is parked at a location near you: 865-977-8378. Appointments on our Mobile Clinic are preferred or walk-ups are welcome.
Pregnancy Resource Center (PRC) is a pregnancy medical clinic providing services free of charge. In our holistic approach to medical services, we are here to provide you with the support you need before, during, and after your pregnancy. Our medical director or registered nurses on staff do not perform or refer for abortions. PRC is a 501(c)3 in the state of Tennessee.