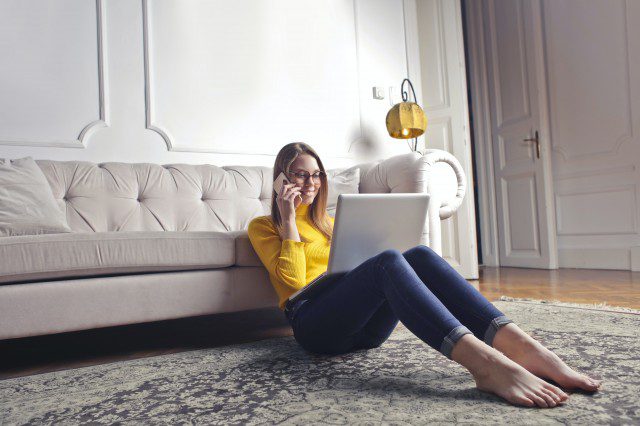 If you just took a positive pregnancy test and have feelings of fear, anxiety, or worry, you're not alone! Millions of women experience unplanned pregnancies each year and thankfully, there are resources and help available to you during this time of need.
Like with any medical process, it's important to understand the risks and side effects related to all of your options so that you can make an informed decision. If you're considering the abortion pill, Pregnancy Resource Center is here to provide you with information on the process and knowledge regarding the potential side effects and risks you might encounter.
What are the side effects of the abortion pill?
The abortion pill will likely be accompanied by some uncomfortable side effects such as nausea, pain in the abdomen, cramping, bleeding, vomiting, and diarrhea. In addition to these common side effects, women might encounter serious conditions related to the abortion pill.
What are the risks of the abortion pill?
Infections and Hemorrhaging Caused by Incomplete Abortions
On occasion, the abortion pill will be unsuccessful in expelling all of the pregnancy from the uterus. It then leaves behind retained tissue that can lead to serious, and potentially fatal, infection and hemorrhaging.
Increased Chance of Pelvic Inflammatory Disease
Women infected with chlamydia at the time of their abortions are 23% more likely to later develop Pelvic Inflammatory Disease (PID), a condition that can lead to future infertility, abscesses, ectopic pregnancies, and chronic pain.1
Future Fertility and Childbearing Issues
Infections and scarring from the abortion process have been linked to fertility issues like preterm births and ectopic pregnancies.2
Relationship Issues
Did you know that abortions have been linked to breakups and divorce? In fact, there is a 40 to 75 percent increase in the rate of separations in post-abortive couples.3
Long Term Mental Health Challenges
Not all of the risks related to abortion are physical in nature. Studies have linked the abortion pill and the process of at-home abortions to increased mental health issues, with many women reporting experiencing "significant mental health issues that are caused, triggered, aggravated, or complicated by their abortion experience." 4
Here at Pregnancy Resource Center, we're passionate about providing women with information and resources regarding all of their options. Through our no-cost, confidential pregnancy services — including pregnancy testing, ultrasound scans, options counseling, and more — you'll be able to make an empowered decision for you and your future! You can make an appointment here: make an appointment
1. Westergaard L, Phillipsen T, Scheibel J (1982). "Significance of cervical Chlamydia trachomatis infection in postabortal pelvic inflammatory disease." Obstetrics and Gynecology, 68(5): 668-90; Ovigstad E, et al. (1983). "Pelvic inflammatory disease associated with Chlamydia trachomatis infection after therapeutic abortion." Br J Vener Dis, 59: 189-92; Heisterberg L, et al. (1987). "The role of vaginal secretory immunoglobulin a, Gardnerella vaginalis, anaerobes, and Chlamydia trachomatis in post abortal pelvic inflammatory disease." Acta Obstetricia et Gynecologica Scandinavica, 66(2): 99-102.
2. Bhattacharya, S. et al. Reproductive outcomes following induced abortion: a national register-based cohort study in Scotland. BMJ Open. 2, (2012).
3. Women's Health After Abortion: The Medical and Psychological Evidence Paperback – April 1, 2002. Elizabeth Ring-Cassidy (Author), Ian Gentles (Author)
4. Reardon DC. The abortion and mental health controversy: A comprehensive literature review of common ground agreements, disagreements, actionable recommendations, and research opportunities. SAGE open medicine. 2018;6: 1–38. 10.1177/2050312118807624 . [PMC free article] [PubMed] [CrossRef] [Google Scholar]